Fri Dec 16/Sat Dec 17
Playing with OCS at Teragram Ballroom, LA (with Ty Segall acoustic, Shannon Lay) Backing up the OCS with our beautiful trio with Eric KM Clark, violin and Emily Elkin, cello.
Sun Dec 18/Mon Dec 19
Playing with OCS at The Chapel, San Francisco (with Ty Segall acoustic, Shannon Lay)
___________________________________________________________________________________________________________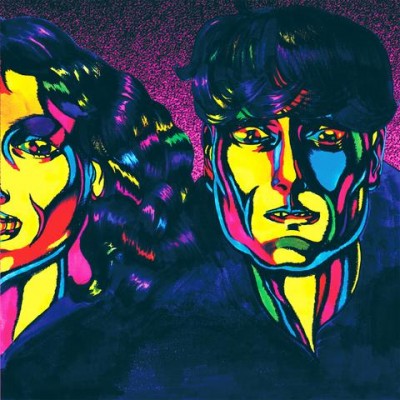 THEE OH SEES
"Memory of a Cut Off Head"
In Spring of 2017 I wrote string trio arrangements for an album by The OCS, called "Memory of a Cut Off Head" (available on Castle Face Records) It's dark, folky, kind of 60s retro but mostly because of Brigid Dawson's voice. Read about it in Brooklyn Vegan…
___________________________________________________________________________________________________________

Available now CORY HANSON SOLO RECORD: I highly recommend this album. It's the first project I have written and arranged string arrangements outside of my own music, and I'm really into the final sound. Cory Hanson Unborn Capitalist from Limbo, Drag City. Order here.
___________________________________________________________________________________________________________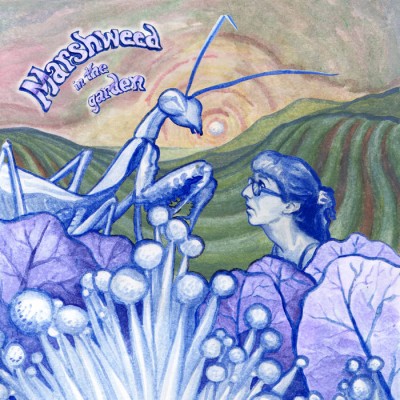 MARSHWEED "Marshweed in the Garden," a collection of eleven original songs, artwork and design by Heather Lockie. Co-produced by myself and Clay Chaplin.
Julia Holter says, "What a rich colorful album, and the text content is so unified around this imagery of growth and seeds and soil and creatures, pain and drudgery of life, beauty of life etc…"
Bobby Martin says, "Reminds me of a series of emotional firsts. There is a clarity within the eye of the vocalist who hasn't let the evil of the world penetrate her shell. Not a drop of contamination…only buoyancy and brightness, shining so boldly in my ears it makes me look at the dark and the light within myself."
Digital trax and CDs available HERE.
___________________________________________________________________________________________________________
• The Royal US went into the studio and recorded a rendition of the Bahamian folk song "All My Trials"…special thanks to Brian Saia, Max Kutner, Steven van Betten!

• I'm happy to be playing some shows these days with Rob Laufer and his incredible band. Check out his some of awesome songs here!
• This beautiful little record that I wrote string trio arrangements for and played on is available for pre-order now thru Drag City Records. Congrats Cory Hanson! Brooklyn Vegan review here.

• Listen to a couple preview tracks from new Marshweed solo record No. 2. are on the bandcamp page (click on "Marshweed" to go there)! This incarnation of Marshweed is me, and whomever I am working with at the moment, in this case musician Clay Chaplin. Also with help from some very talented friends…..
---
• LA READERS CHORUS performed "Wedding; Funeral" (words Shawn Lockie, music/arr Heather Lockie) at Automata, Nov 2015.

---
• Earlier this year video artist Jordan Biren asked me to make a series of scores for performance pieces. The two images to the left are different graphics representing the music for his text piece "Letter," and to the right is music for "Walk." (see larger images in "Paintings/Scores")
---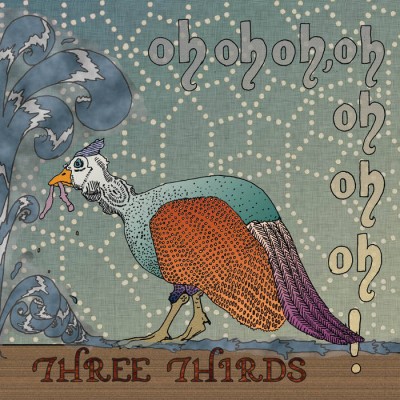 •New release out now! • Three Thirds welcomes to the world its first release of original folk and pop tunes called "Oh oh oh, oh oh oh oh!", covering subjects like "origins of bringing water to Los Angeles" (Owens Valley), "our favorite freeway" (The Five), and "that one hijacker who got away" (DB Cooper). Exciting stuff! I wrote two songs on this and am quite happy about the whole cd.
Released Mar 2015. Click on cover art to listen or order.
---

• New release out now! Three Thirds is this awesome, quite original folk band I play in. This is a compilation of Woody Guthrie songs that we re-arranged to suit our weird polyrhythmic and noisy needs. Click on cover art to listen or order.
KFJC review
---
• Three Thirds' latest video to Heather's song "Ballad of the Bird & Worm." We got to make pasta! Edited by Katherine Dohan.

---
• Sept 2015: My new scheduling website for teaching is up! It is https://missheather.acuityscheduling.com/.
Here's some photos we took after the last Winter Music Gathering (…"winter"). They are actually quite hard working despite what it might look like in the photos :)